4.8/5 Average Rating
The Cocoon Swaddle Blanket For Anxious Sleepers
Soothing pressure for quality, uninterrupted sleep.
4.8/5 Average Rating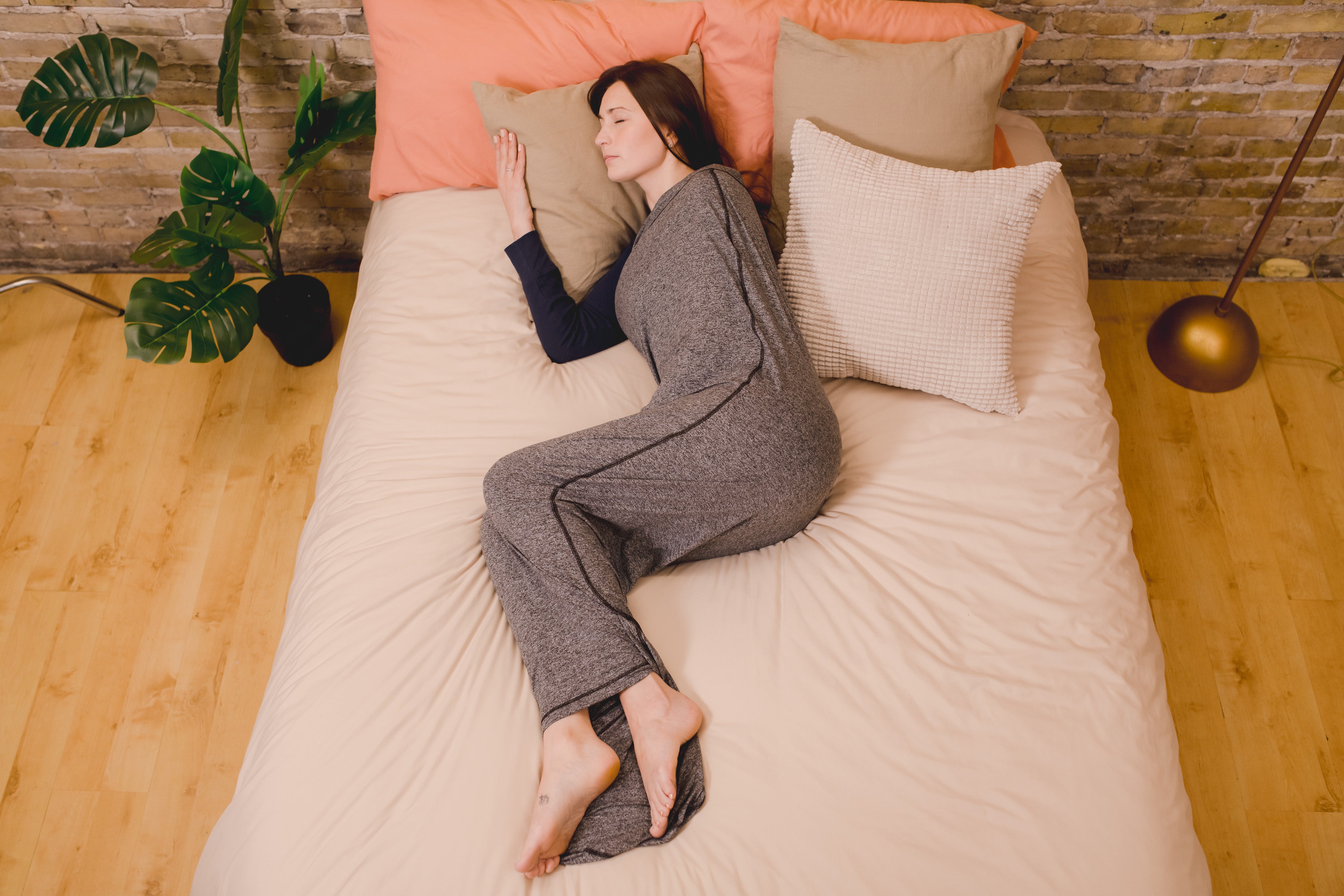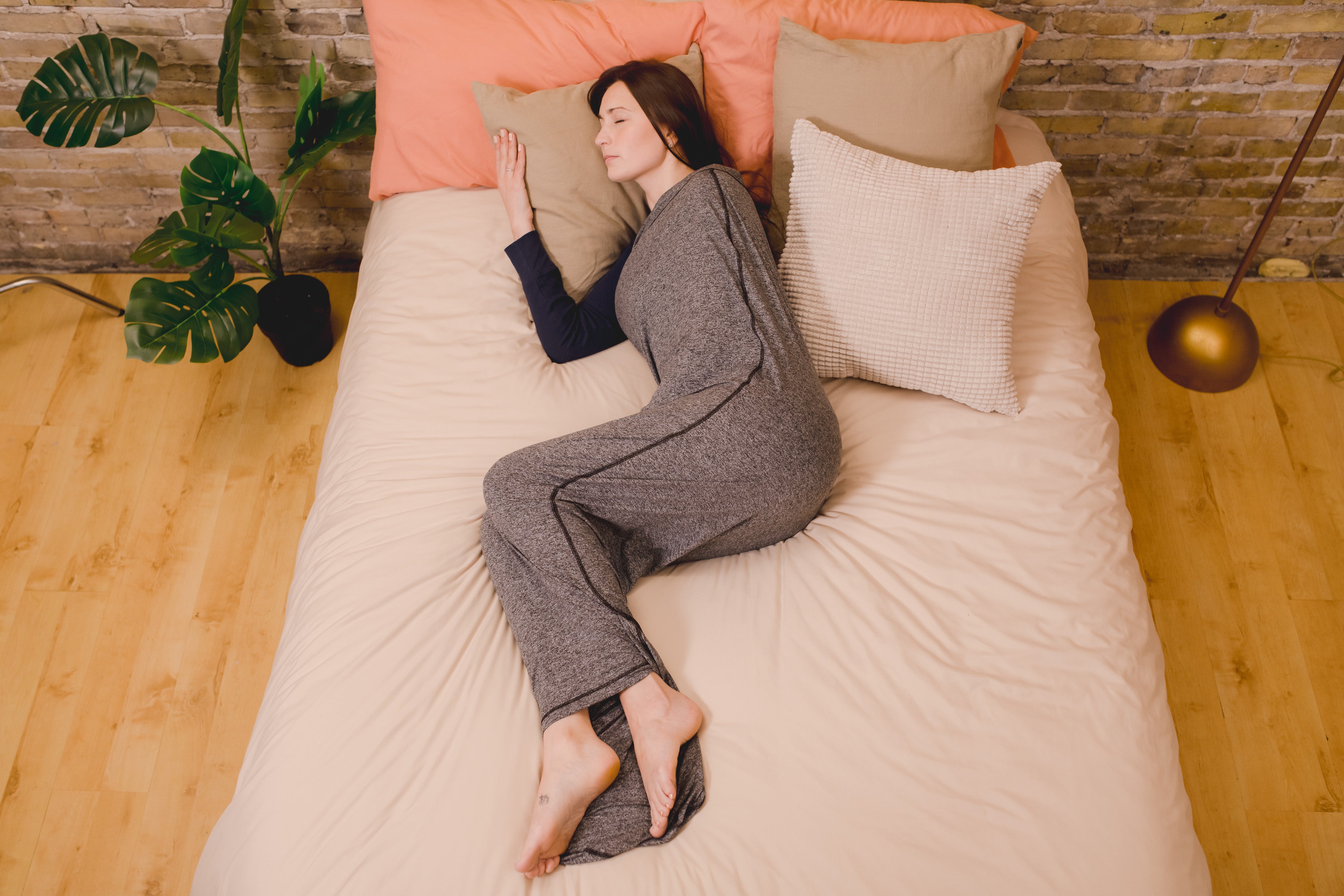 4.8/5 Average Rating
The Cocoon Swaddle Blanket For Anxious Sleepers
Soothing pressure for quality, uninterrupted sleep.
4.8/5 Average Rating

The Swaddle Blanket
that Hugs You Back
Based on the science of Deep Touch Therapy, Sleep Pod's patented design provides a gentle, calming pressure around your entire body - providing comfort inducing relaxation.
Sleep Pod's unique cocoon-like shape covers your entire body, applying gentle, calming pressure, just like a hug. This helps to reduce anxiety and gets you ready for sleep.
What Sleepers are Saying
Miracle In A Blanket!
I am convinced that this blanket pod isn't just comfy, it's actually good for you. I don't feel as anxious anymore due to the lessening of all the chronic tension I carry. I can actually be at rest at night. I'd forgotten what that felt like. I'll be getting my husband one whether he knows he wants it or not"
Felicia
Honestly Life Changing
I am so passionate and obsessed with this product. I work almost 70 hours a week and cannot remember the last time I slept through the night. The Hug Sleep has completely changed that for me. The comfort and relaxation that this product provides is incomparable, whether it's during sleep or during moments of anxiety. You need one.
Katherine
Personal Cocoon
I absolutely love mine and can't sleep comfortably without it now. Pairing it with my weighted blanket is just pure bliss and makes it near impossible to want to get put of bed because I'm just so dang comfortable. At first I was iffy on buying it cause of the price but thank goodness for the pay in 4 installments option.
Sean
First night, thumbs up
My daughter has a lot of trouble sleeping and settling down for the night. she has autism and sensory processing difficulties. first night using this and she barely jumped around on her bed which is always a must before shell sleep. she looks so peaceful! did not expect this acceptance from her especially on the first night. definitely give it a shot!!
Casie
LEGIT!
Similar to a weighted blanket but without the weight and constriction. I don't like a lot of blankets and I get hot easily - not a problem with the hooded sleep pod move. It hugs you gently but stays breathable and movable. Super cozy, I sleep really well with it on.
Adam

The Benefits of A
Hug Sleep Blanket
Better
Mental Health

Is achieved through higher-quality
sleep and rest.

Deep-Touch
Pressure Therapy

Which can help alleviate stress and anxiety, putting you to sleep faster and staying asleep longer

Better Alternative
To Weighted Blankets

Offers the same soothing comfort without the bulk and hassle

"It's actually really soothing!"

"I recently replaced my weighted blanket with a Sleep Pod and I am never going back."

"I tried the $110 baby swaddle for adults. I'm sold."
"A calming way to doze off and a less stressful way to wake up."

"I'm genuinely obsessed with the unexpectedly amazing adult swaddle"
Made using 100% HugStretch™️ Fabric
A one-of-a-kind proprietary fabric that's designed to capture the feeling of being hugged.
4-Way compression fabric
4 way HugStretch™️ Fabric provides gentle compression across your entire body
4-Way compression fabric
4 way HugStretch™️ Fabric provides gentle compression across your entire body